Housing Built for Homeless Veterans and others that qualify:
A $150,000 grant from Home Depot completed the funds needed to build the $4 million complex. The 20-unit complex will set aside 10 rental units for homeless veterans; the rest will be affordable housing for those who qualify. This housing complex is expected to be finished by spring 2017.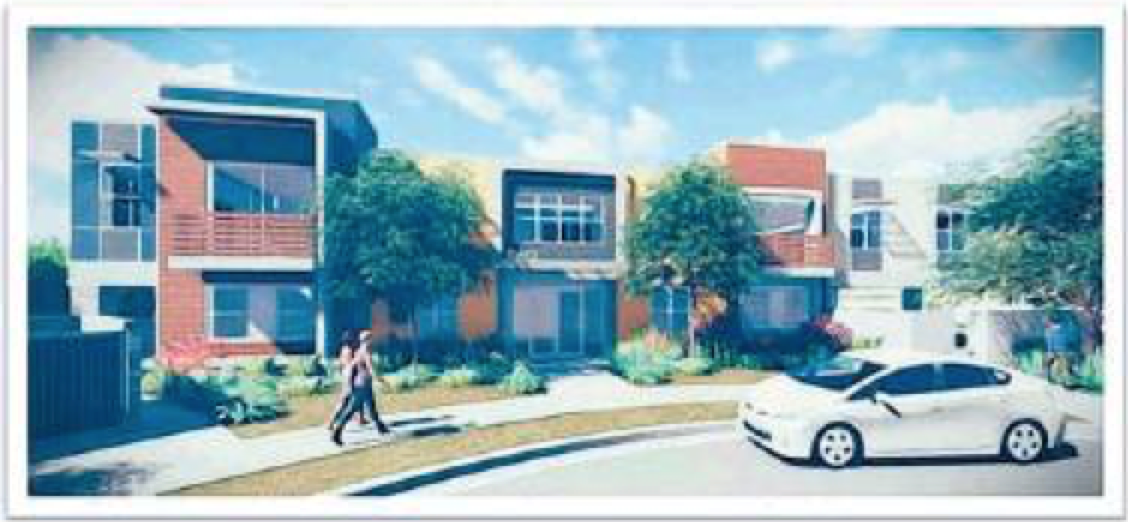 COURTESY OF HOUSING AUTHORITY OF SAN LUIS OBISPO. A rendering of the 20-unit affordable-housing complex.
A $4 million housing complex under construction in San Luis Obispo will be the first project of its kind in the city to specifically designate half of its units for homeless veterans.
The complex being built by the nonprofit Housing Authority of San Luis Obispo at 860 Humbert Ave. will feature 20 long-term rental units, a community room and a 4,000-square-foot community garden. The housing authority recently received the last of the funding needed to complete the development — a $150,000 grant from Home Depot.
"Veterans are coming back to a very difficult housing environment, where there are almost no vacancies in the county," HASLO Executive Director Scott Smith said. "The competition for housing is very steep."
The complex, scheduled to be completed by spring 2017, will have nine 350-square-foot studio apartments, 10 one-bedroom units of 550 square feet and a single two-bedroom unit of 725 square feet.
Ten units are slotted for homeless veterans, nine will be designated as affordable housing for those who qualify and one unit will be set aside for a resident complex manager. Veterans will be referred by the local Veterans Affairs office.
Rent will be $400 per month including utilities for veterans and up to $550 per month including utilities for those who qualify for affordable housing. The veterans will be required to pay only 30 percent of their income; the rest will be subsidized by HASLO.
The project received more than $1 million in public funding, including federal Community Development Block Grants, and allocations from the city Affordable Housing Fund, the San Luis Obispo County Housing Trust Fund and HASLO.
One of the key features of the project is the community garden, which will allow the residents to grow their own crops. It will be very therapeutic for the veterans to grow and harvest there won plants.
It is great to see San Luis Obispo Real Estate include affordable housing to all types of people and all walks of life. We can take pride in the diversity and compassionate nature of this wonderful community on the Central Coast of California!
See more at SanLuisObispo.com. May 11, 2016